Listen to the
Podcast & Radio Show
Listen to Attorney Petrarca on his radio show "Hablando Legalmente" on WPMZ Poder at 102.1 FM on Spanish language radio every Sunday at 11 AM.
Hello, We Are Power 102.1
And we're here to give your dreams color, life, sound, and voice. We are a Spanish radio station in Rhode Island. We are the link to the Hispanic Community with over 35 years in the market with dual signals AM 1110 & FM 102.1 also streaming online. We are the source of news and information, and we reach every Latino community with our engaging shows. We are the only owned and operated Hispanic Radio station that thrives in today's multicultural environment. Our team will work together to create vibrant, integrated campaigns that aim to achieve your goals by being outstanding and by standing out and reaching out.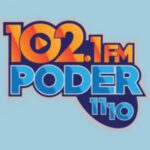 Live Stream

Jul 13, 2023 •

Poder 102.1 FM – WPMZ Radio …your RI Hispanic Link